Mini Cruise in the Gulf (from Orosei)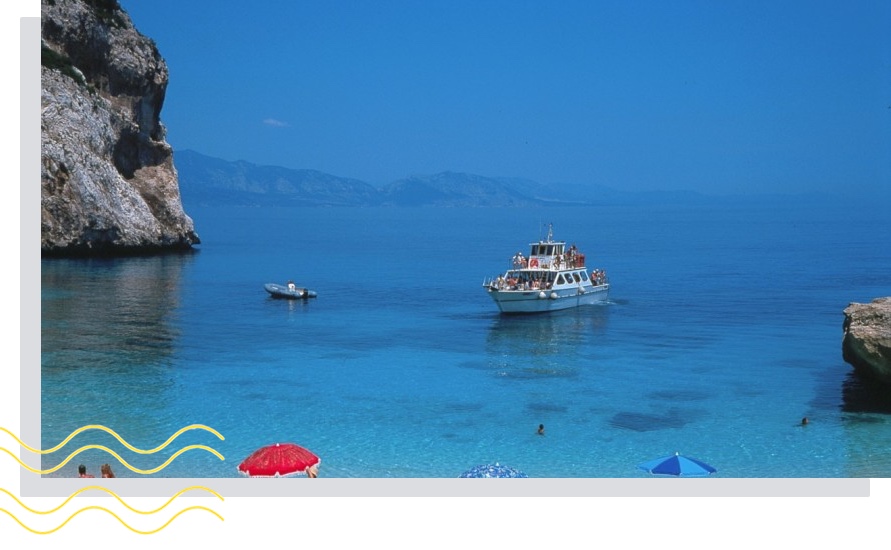 Trip with departure from Oroseii
The trip with departure from Orosei includes three long stops on the most beautiful and famous gulf beaches Cala Luna, Cala Sisine and Cala Mariolu.
Whoever is interested will have the chance to have a guided tour (lasting 1 our) inside the Grotta del Bue Marino,buying the ticket directly on board.
During the navigation passante will be able to admire and shoot all the beaches, the caves and the most evocative corners of our coast up til Cala Goloritzè.

N.B.:Whoever choose to visit the Grotta del Bue Marino, will make a shorter stop in Cala Luna and, in case of delay during the visit, may not even land on this beach..
[su_custom_gallery source="media: 230,229,220,221,223,225,226,227,228" link="lightbox" width="260" height="180" title="never"]
Departure is scheduled for 10.00 a.m. and the return for 6.00 p.m.
From June to September it is scheduled daily, however it is preferable to book or even better to buy the ticket in advance at the many points of sale along the coast.