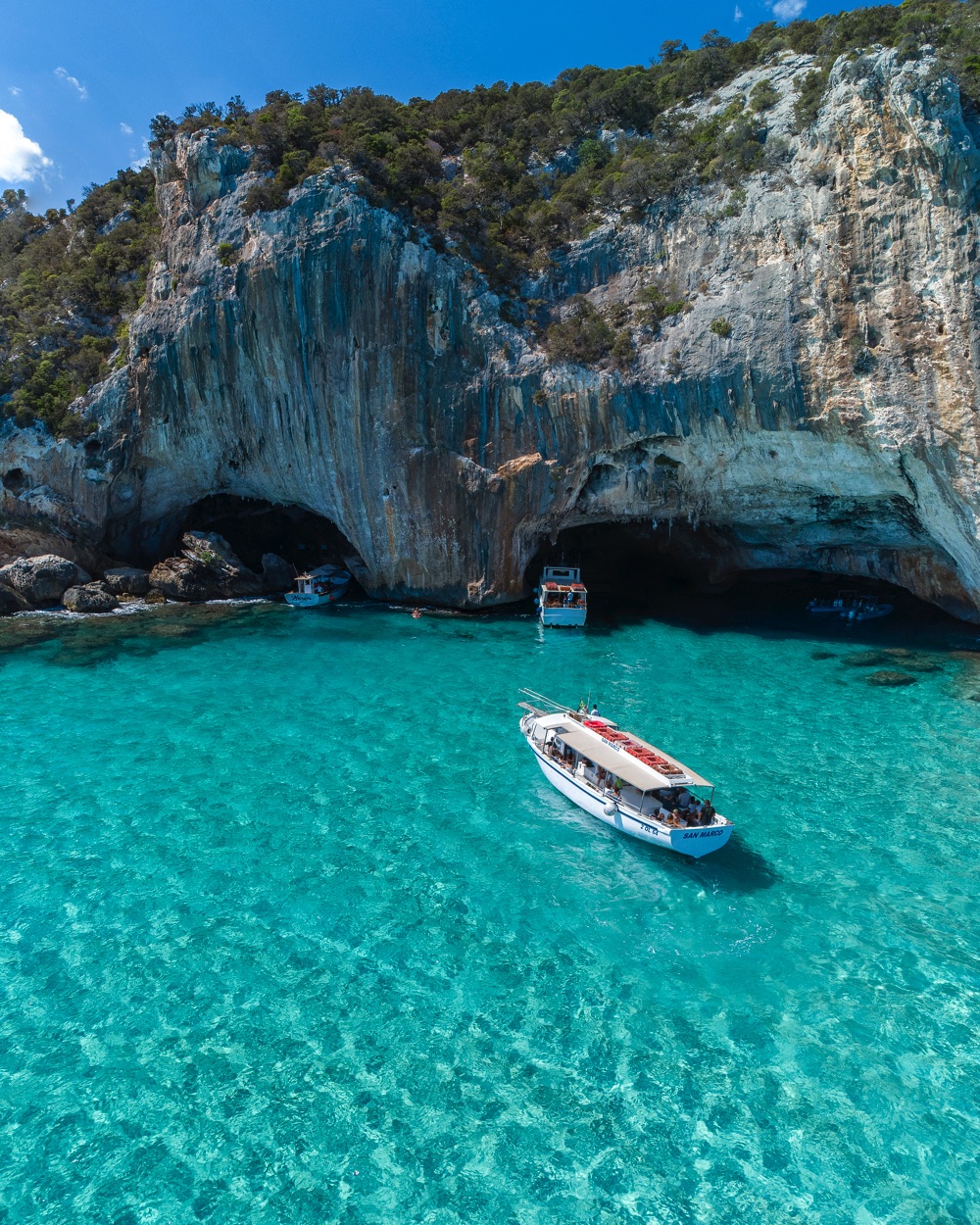 Since the 50's the major Cala Gonone's attraction has been the Grotta del Bue Marino. Since then millions of tourists has been having admiring it.
The queen of the cave used to be Bue Marino, the name used by popular imagination to call the monk seal, because of its clumsy shape its gentle attitude.
Today tourists who arrive to the cave with our boats, can achieve the south section and, by walking down an easy pathway, they find themselves admiring one of the most handsome and famous Italy's caves. The visit inside lasts about an hour, during which expert guides will provide you historical and scientific information about the cave and the fauna which – once – populated it.
If you choose to only visit the Grotta del Bue Marino, the whole excursion lasts about 2 hour, including the trip and the guided tour ( which last one hour).
You can combine this excursion with other trips, as
COMBINED
and
MINI CRUISE
. If it is the case, the trip duration depends strictly from the tour that you choose.
[su_custom_gallery source="media: 2222,2217,2212,2207,2202,2197" link="lightbox" width="300" height="240" title="never"]
Visit the amazing "Grotta del Bue Marino"...