Our Trips and Cruises can satisfy each customer, with an experienced and qualified staff
---
---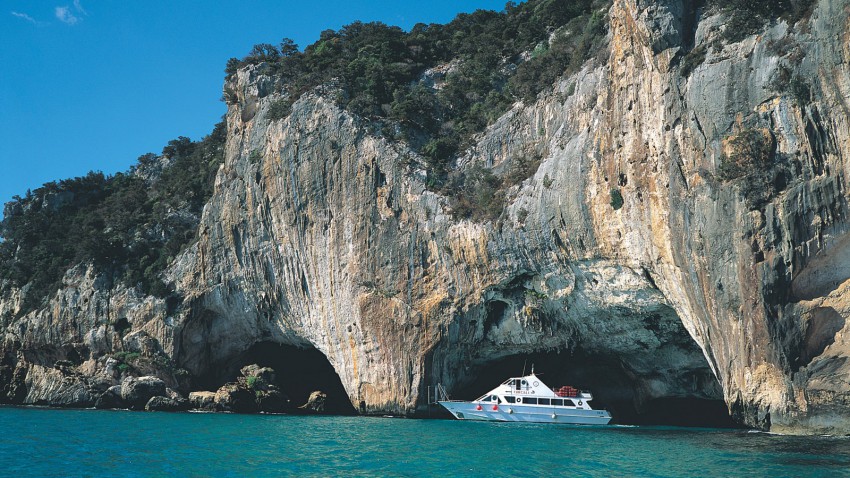 Grotta del Bue Marino
Since the 50's the major Cala Gonone's attraction has been the Grotta del Bue Marino. Since then millions of tourists has been having admiring it.
The queen of the cave used to be Bue Marino, the name used by popular imagination to call the monk seal, because of its clumsy shape its gentle attitude.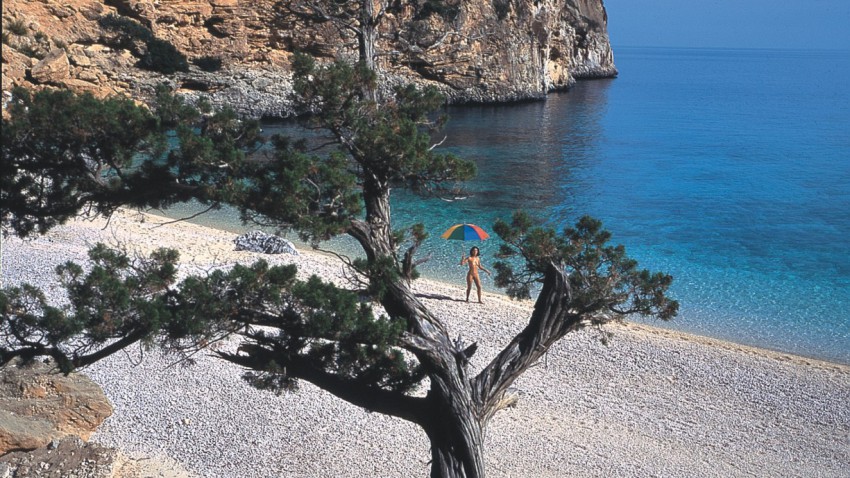 Cala Biriola's beach
The small beach of Cala Biriola, set between high cliffs and dominated by an holm oaks and junipers forest, suddenly appears during the navigation in the gulf, just after the promontory known as "Scala di ferro" (Iron Staircase)..
It is without doubts one of the most fascinating coves of Sardinia east coast and the ideal place for snorkeling in a dreamy sea.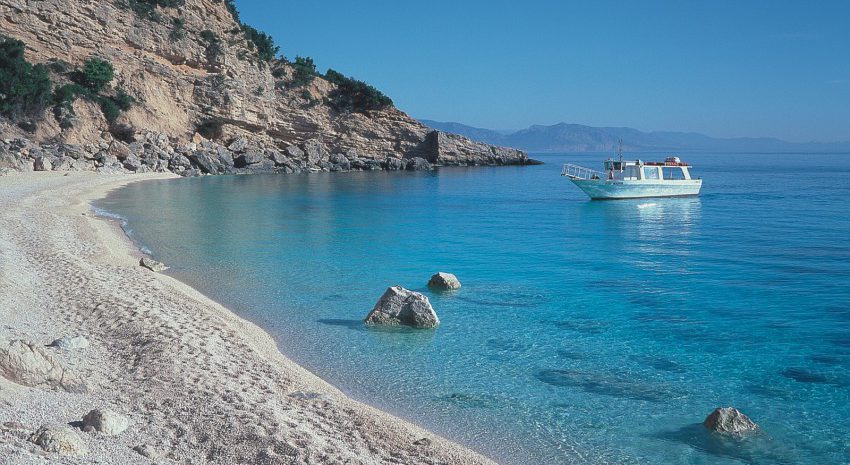 Cala dei Gabbiani's Beach
Cala dei Gabbiani can be considered a Cala Mariolu extension. The two coves are divided only by a little rock promontory, which protects the beach from Tramontana.
It is just as impressive as Cala Mariolu but, because it is less well-known, it is also less crowded in the middle of the summer.
---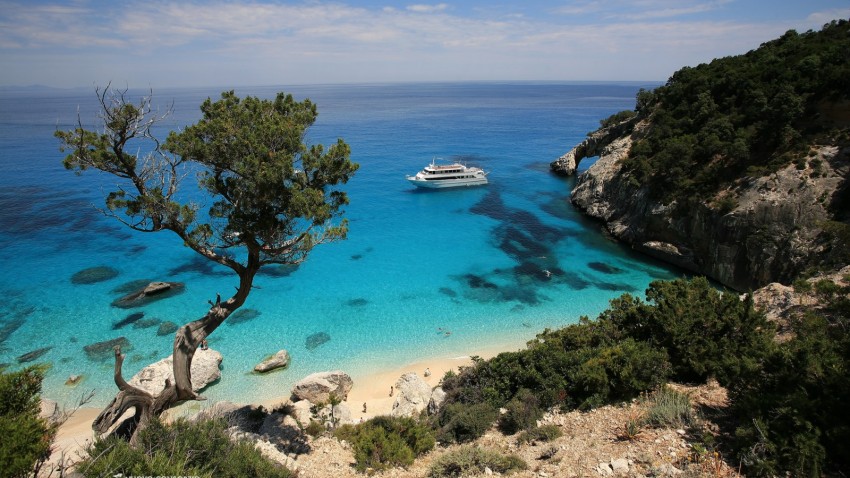 Cala Goloritzè's beach
Cala Goloritzè has been declared a natural monument for its uniqueness and its unspoilt beauty. Its major prerogative is a large arch of rocks that emerges cristal-clear and colorful sea.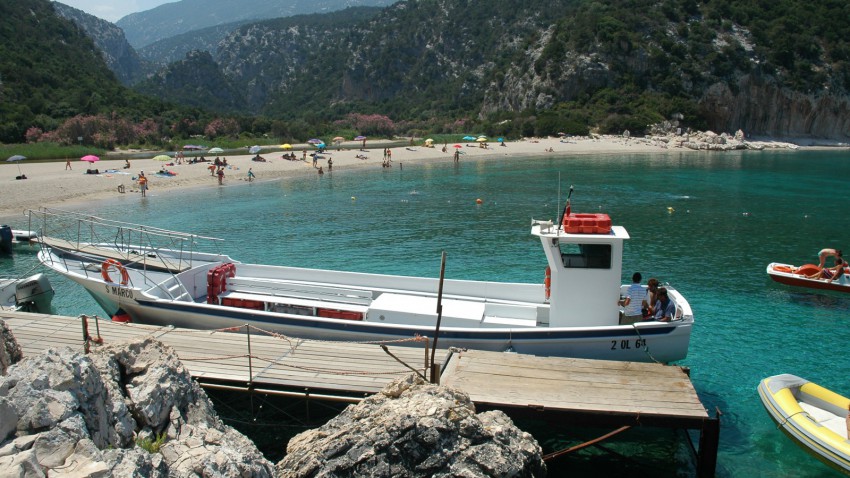 Cala Luna's beach
Cala Luna is considered the most beautiful Mediterranean beach. A sand tong 800 metres long, a white crescent moon with 6 huge caves, opening themselves on the beach crowned by an oleander forest preceded by a fresh water pond.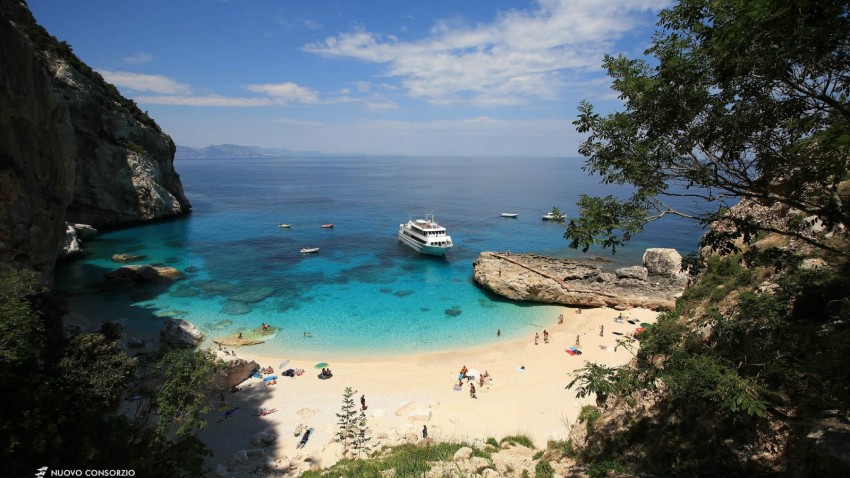 Cala Mariolu's beach
is an amazing and wide beach set between two rock faces and split two halves by few rocks broken down by the gully. It opens onto the most handsome Sardinia's sea.
---
Cala Sisine's beach
Smaller than Cala Luna, is however deeper and wedges in the homonymous Green Gully after hundreds of metres. It is enclosed between two 500 metres high points.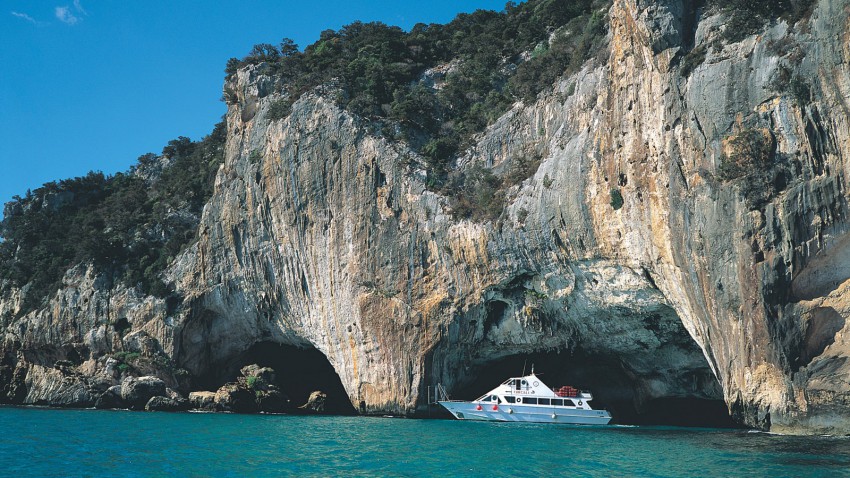 Combined: Grotta del Bue Marino and Cala Luna
Combined trip is the perfect combination which allows you to visit the Grotta del Bue Marino and, at the end of the guided tour, continue on Cala Luna beach for a small or whole day stop..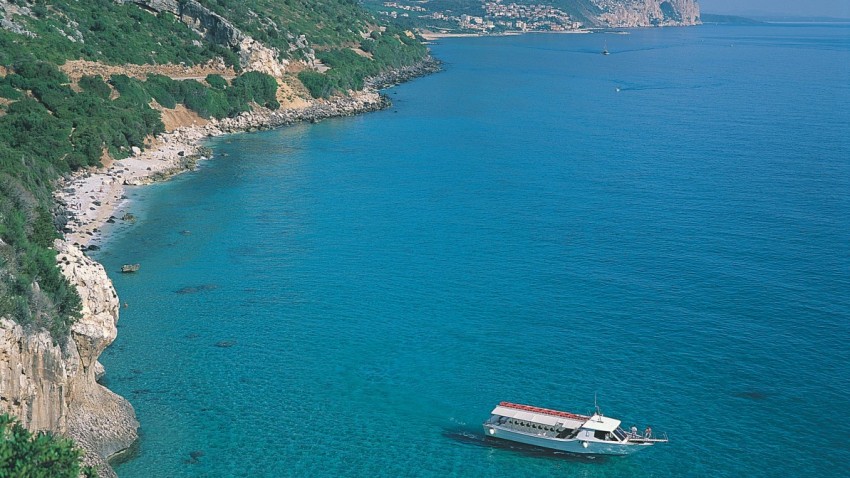 Mini Cruise in the Orosei Gulf
Mini Cruise in the Orosei Gulf is a trip lasting a whole day and it is our most complete excursion, because it allows travelers to admire and shoot all the beaches, the caves and the corners most evocative of our coast up til Cala Goloritzé.
Boarding Points
The historical headquarters of the Consortium are located in Cala Gonone.
The ticket office is located in front of the pier of embarkation of our motorboats in the center of the port of Cala Gonone.

The opening of the ticket office, as well as the transport service, is guaranteed every day from Easter until the All Saints' Day (from June to September from 8:30 am to 11:00 pm).


Administrative Offices
Colombo Avenue, 5
Cala Gonone (NU)
---
Phone Number: +39 0784 93305

Phone Number: +39 0784 920051

Phone Number: +39 348 4160163
E-mail: info@calagononecrociere.it