Mini Cruise in the Gulf with possibility of Lunch on Board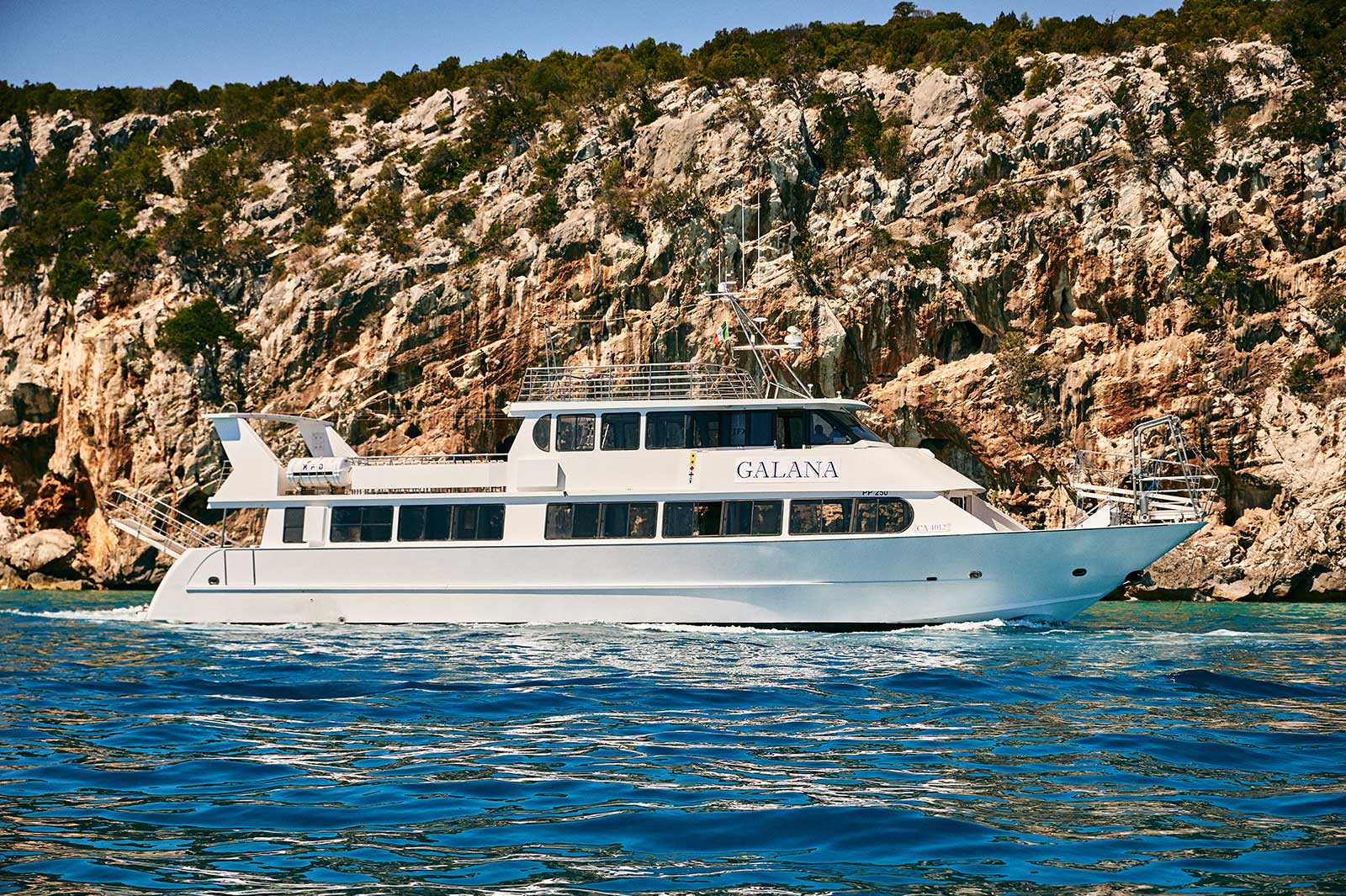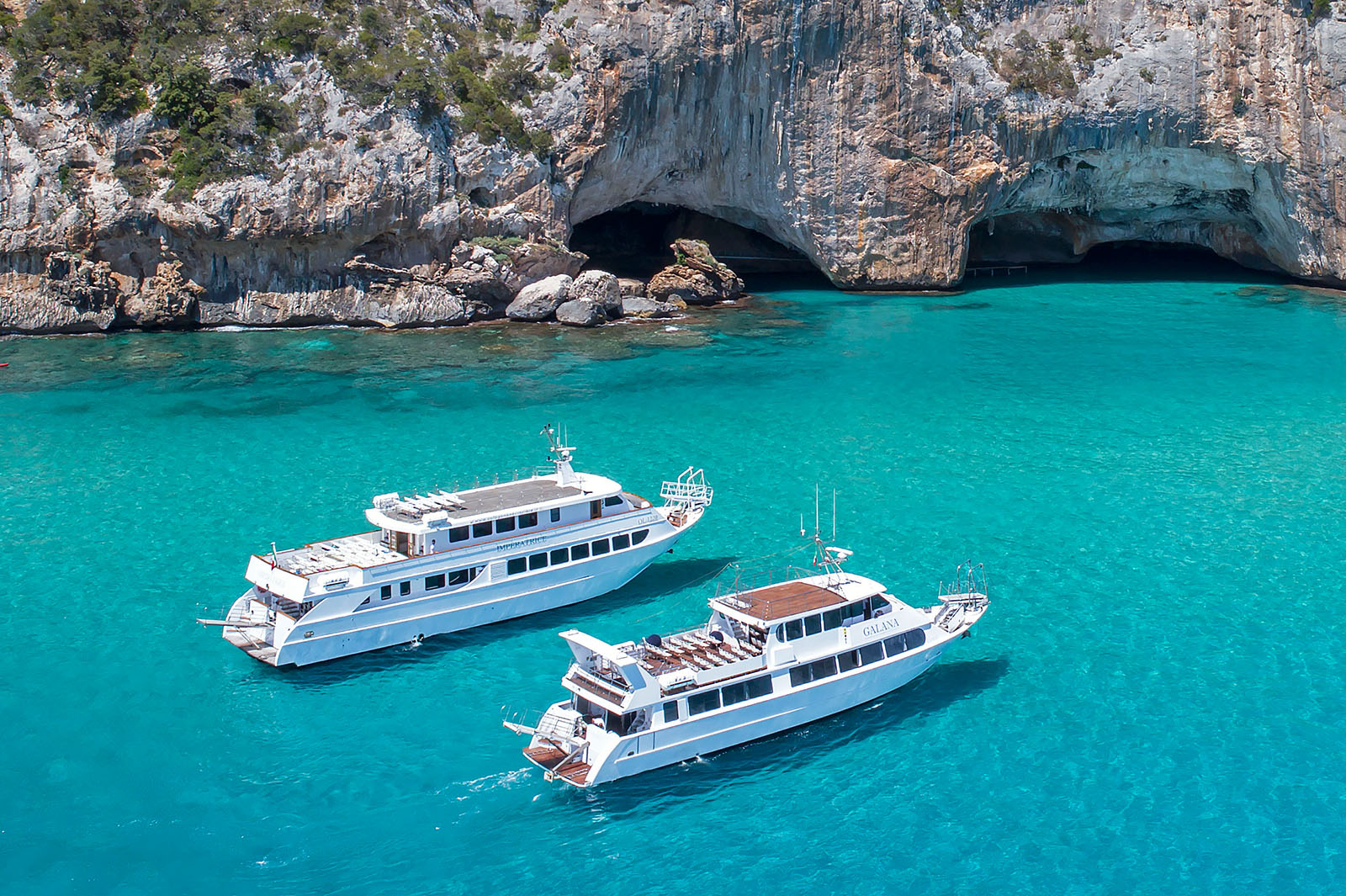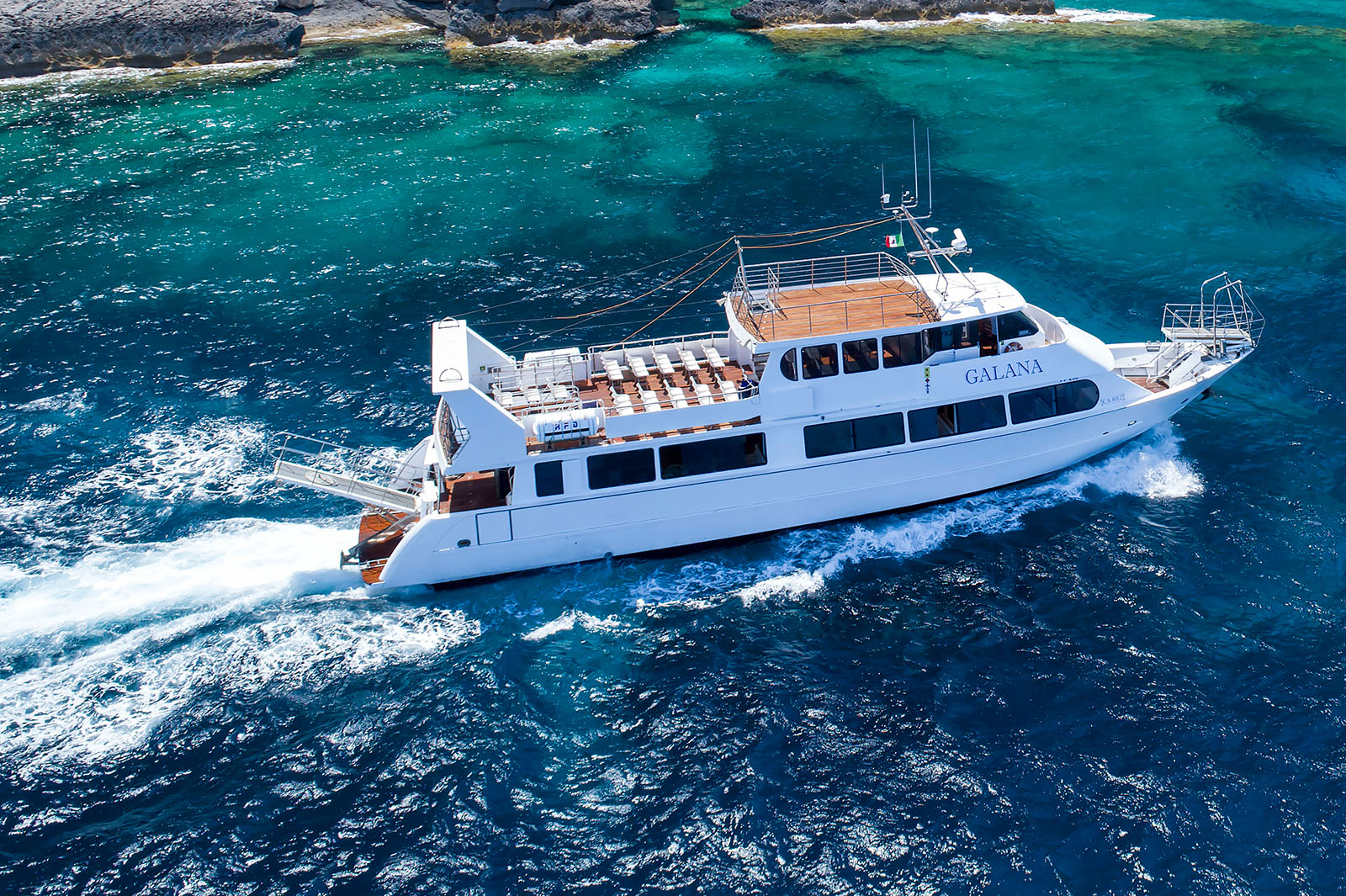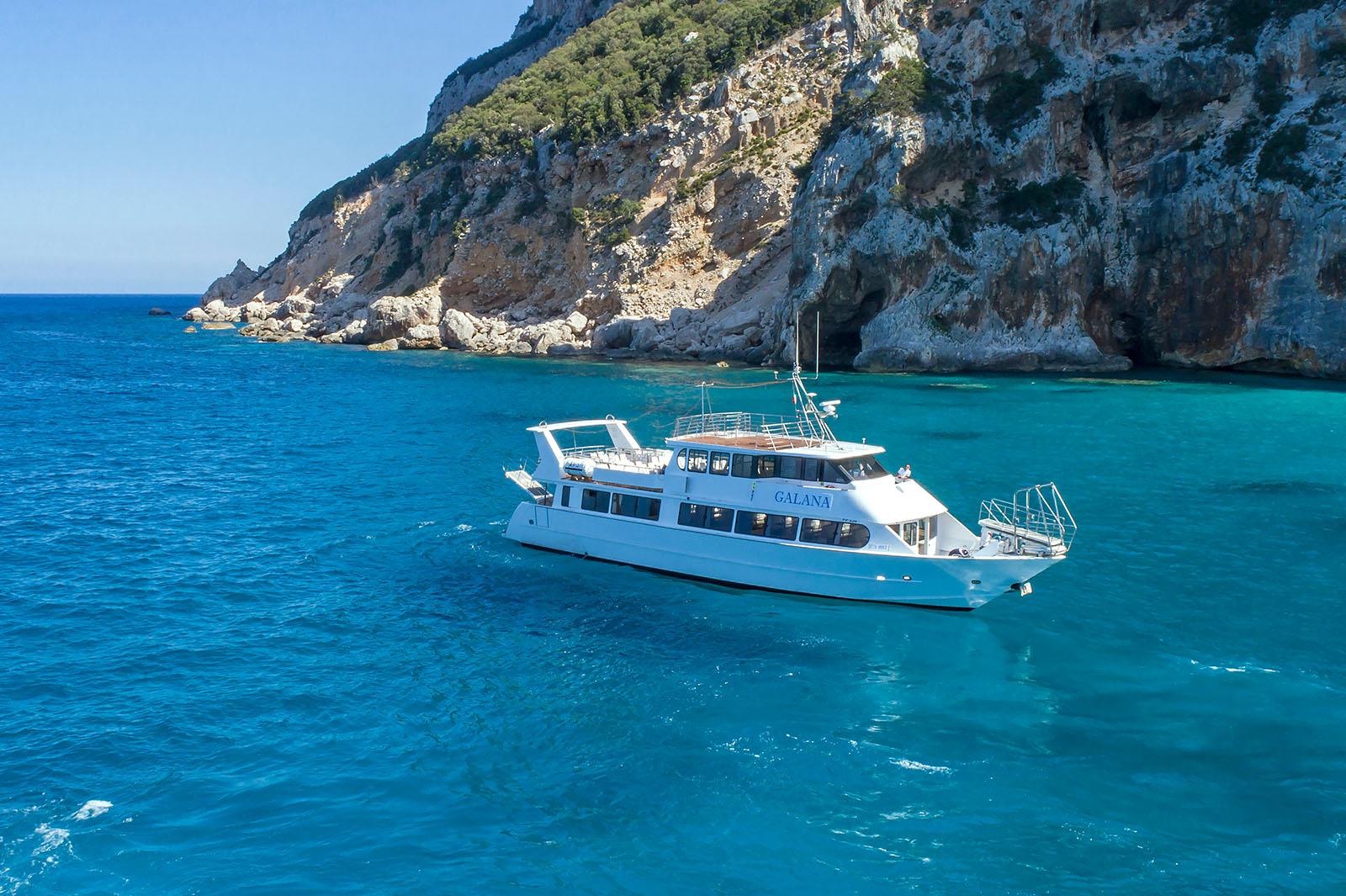 The departure for the trip is scheduled everyday at 9.00 am, from the port of La Caletta, which is a few minutes drive from Budoni and San Teodoro, and at 10.15 am from Sa Marina beach in Orosei.
On board of the Galana motorboat we will guide you to the discovery of all nature beauties of the Orosei Gulf. The motorboat will make a stop on two most beautiful Gulf beaches: Cala Mariolu and Cala Luna, the stop in the beach of Cala Luna is not guaranteed due to sea weather conditions and due to the shallow sea that is not fit for berthing, as an alternative the stop will be in the beach of Cala Sisine, and we also give you the possibility to visit the famous Grotta del Fico, the last refuge of the now extinct monk seal. We will lead you up to Cala Goloritzé which is the last Gulf beach for a short shooting stop, during which you will be able to admire the majestic natural arch and the 150 meters high stone spire above the sea. During the journey between the beaches, lunch will be served on board, consisting of a first course of Fregola (typical Sardinian pasta) with seafood, water and bread.
Sailing on turquoise waters of unique transparency, you will visit the wildest corners of the coast, between majestic cliffs overlooking the sea and breathtaking coves. The motorboat, although large in size, will get close to few meters from the lime stone walls and will enter into small caves colonized by green cormorants or the Queen's falcons.
The return to Orosei is scheduled for 17.45 or 5.45 pm and the arrival in La Caletta for 7 pm.
Note: whoever choose to visit the Grotta del Fico, will make a shorter stop in one of the two beaches and, in case of delay during the visit, may not even land on the beach.
[su_custom_gallery source="media: 230,229,220,221,223,225,226,227,228" link="lightbox" width="260" height="180" title="never"]