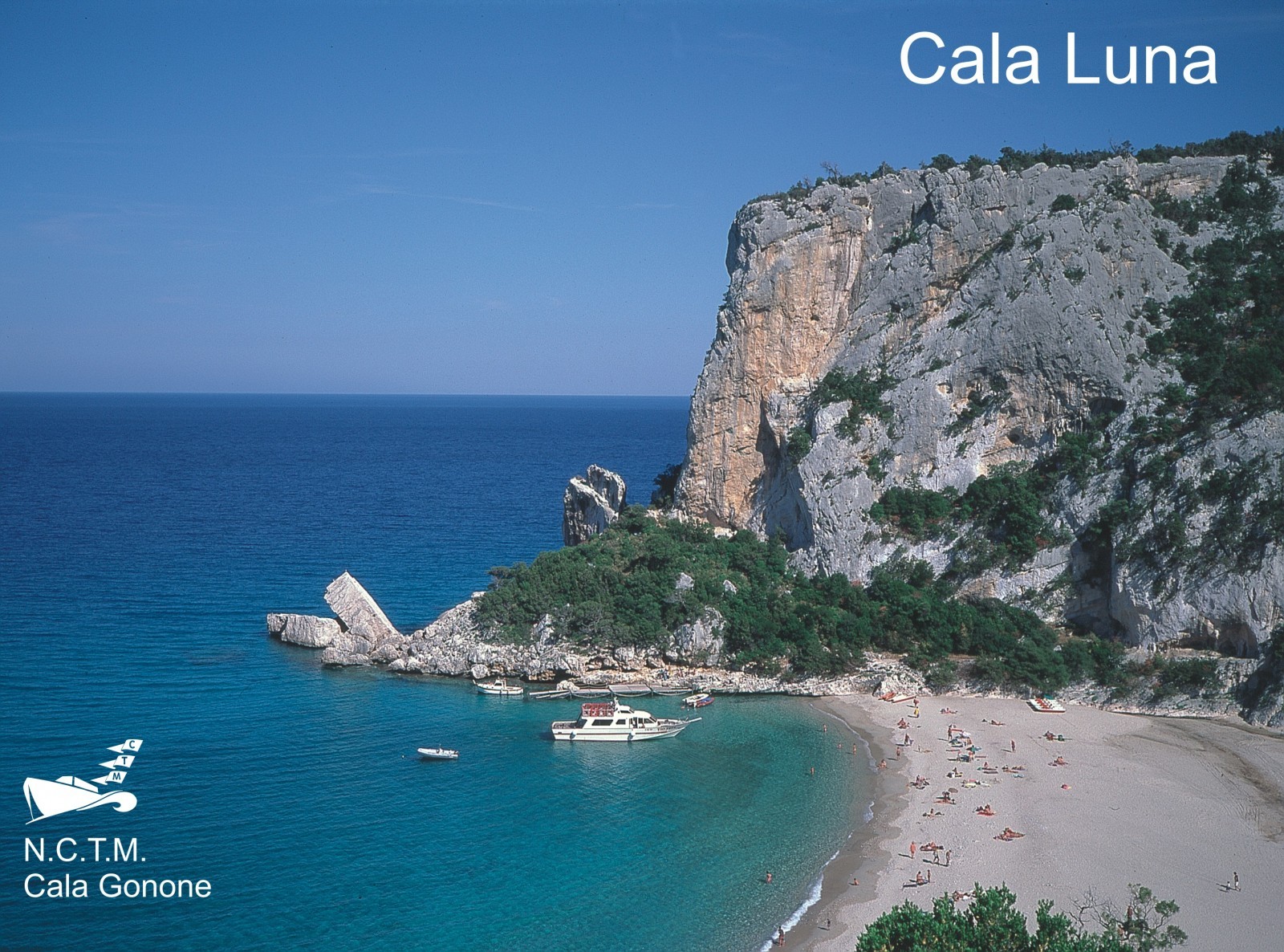 Cala Luna is considered the most beautiful Mediterranean beach.
A sand tong 800 metres long, a white crescent moon with 6 huge caves opening themselves on the beach crowned by an oleander forest preceded by a fresh water pond. Nature protects the bay from the insidious sirocco coming from south with a huge rock face.

The oleander forest leads you through an exciting trek pathway, in which you can admire a thick Mediterranean scrub inhabitated by rare birds of pray, wild boars and goats
[su_custom_gallery source="media: 287,279,233,2227,2232,2237,2242,2247,2252,2257,2262,2267,2272,2277,2282,2287" link="lightbox" width="300" height="240" title="never"]
Connections with Cala Luna are hourly from 9 am, especially from June to September, and also the return times are well distributed throughout the day.
Departure timetable: 9.00 - 10.00 - 11.00 - 12.00 A.M. 1.00 - 3.00 - 4.00 - 5.00. P.M.

Note: Consortium's customers can comfortably choose one of the different return times directly from Cala Luna, without having to communicate it at the departure.
Would you like to book your Cala Luna beach cruise?